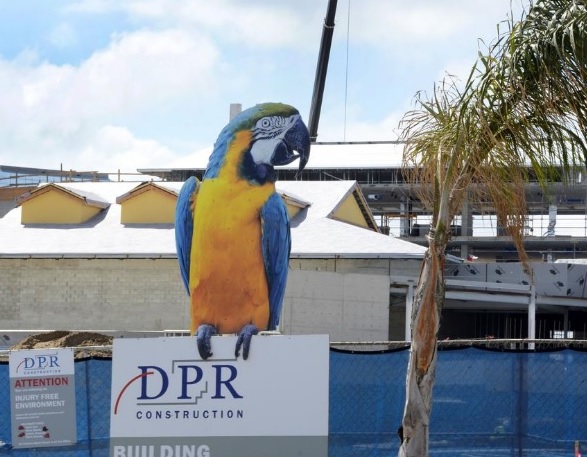 Richard Bilbao  |  Orlando Business Journal
There's a legal battle brewing between one of the most recognizable faces behind the new $750 million Margaritaville Resort Orlando and its ownership group.
Jim Bagley, the prominent developer of the 320-acre tourist destination in Kissimmee and officer with Ace Hospitality LLC, a vacation ownership management company and furniture provider for Margaritaville's vacation cottages, filed a lawsuit on Oct. 3 via Osceola County's circuit court alleging wrongdoings by several related entities as well as some that appear related to Boca Raton-based Falcone Group, the ownership entity of Margaritaville Resort Orlando.
Ace Hospitality, which is owned by Bagley's son, James Bagley III, represents 160 owners of about 270 units that have been sold. In total, the resort has 450 units built so far with many of those additional ones either unsold or privately owned.
Here's more from Ace Hospitality's complaint, which alleges that:
Ace had secured the right to provide two essential services to vacation rental homeowners in the Margaritaville Resort: (1) the right to supply furniture packages to furnish vacation rental cottages; and (2) the right to provide rental management services to vacation rental homeowners. The rights had been promised to Ace, to be exercised free from any discrimination or interference, after a settlement agreement had been reached as to ownership rights of Rolling Oaks Splendid LLC ("ROS") and its principal asset, Margaritaville Resort Orlando, between the founder (James Bagley) and the various defendants. Unfortunately, what was promised to Ace never came to pass, as the Margaritaville Enterprise engaged in a concerted plan to frustrate those rights with the intent of driving Ace out of the Margaritaville Resort.
The defendants, acting in concert, perpetrated a scheme to actively interfere with and oppress Ace's ability to conduct its rental management business at the resort. Vacation rental homeowners who executed rental management contracts through Ace suffered through myriad roadblocks to maximizing rental income for their cottages due to defendants' conspiring to impede Ace. The net effect impaired the ability of the vacation rental homeowners to rent their cottages and deprived them of a meaningful choice in selecting their vacation rental management company, while economically damaging Ace. By eliminating Ace as a competitor, [Luxury Residential Resorts, a competing entity providing similar services as Ace that appears related to Falcone Group] and the other defendants would dominate and monopolize the vacation rental market at Margaritaville Resort.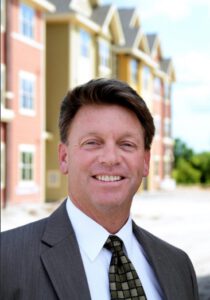 Specifically, Ace's lawsuit alleges that it was put into disadvantageous positions that harm its ability, as well as rental vacation owners working with Ace, to do business.
Those alleged actions include: Denying Ace access to marketing funds and support infrastructure; contractually locking rental owners into selecting the competing entity, Luxury Residential Resorts; providing financial incentives to potential customers and not allowing Ace to benefit from overflow bookings from the Margaritaville Hotel; among other issues.
"This complaint is set on protecting what those owners bought and were told and what to expect in the future — that's why we're here today," Bagley told Orlando Business Journal. "The owner who buys has a certain expectation of fair play and [the resort] working for their best interest."
Executives with Falcone Group could not be reached for comment, and the firm has not responded to the legal complaint yet. No law firm was listed on court documents as representing Falcone Group. The case will be overseen by Judge Michael Murphy of the Ninth Judicial Circuit Court of Florida.
"There's a contract between the parties that says Ace is to enjoy these right unimpeded, but the Margaritaville enterprise is operating to frustrate that right," attorney Tucker H. Byrd, founder and partner of Byrd Campbell PA law firm in Winter Park which represents Bagley, told OBJ. "The sexy part of the case is there are misrepresentations. Anti-competitive behavior which harms one party is not normal competition. This is unlawful competition."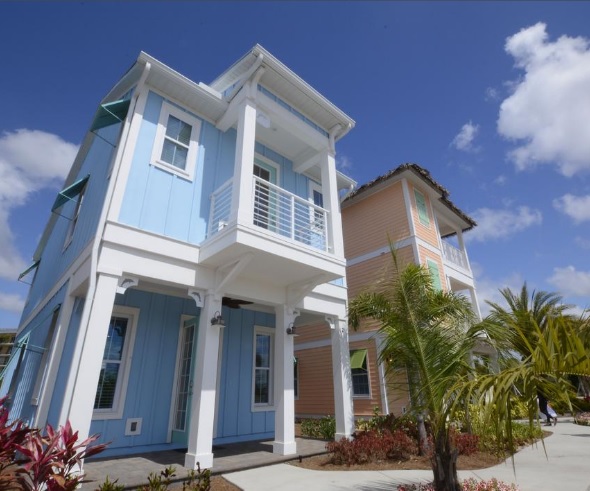 He alleged that the case will emphasize how many of the rental homeowners that use Ace Hospitality are stuck in positions where their units are not as appealing at those overseen by Luxury Residential Resort. He speculated that could lead to many of those owners deciding to sell their units at a loss, which could cause overall values of similar units to degrade.
"It's all about transparency, and Ace is looking for a transparent scenario and that's not happening anymore," Bagley said.
Added Byrd: "This has the potential to get quite combative and litigious, but the importance of the lawsuit is to point out what happens when you don't have a fair playing field and the impact it can have. There's no more cheeseburger in paradise — that's a fact."
Margaritaville Resort Orlando is a mixed-use real estate development in Kissimmee along the U.S. Highway 192 corridor. Parts of the property have opened during the past few years. The project is comprised of several amenities including the 185-unit Margaritaville Hotel, a 12-acre waterpark named Island H2O Live, a 324-unit apartment complex, the nearly 200,000-square-foot Sunset Walk retail/dining/entertainment center, more than 1,000 planned vacation rental cottages and more.