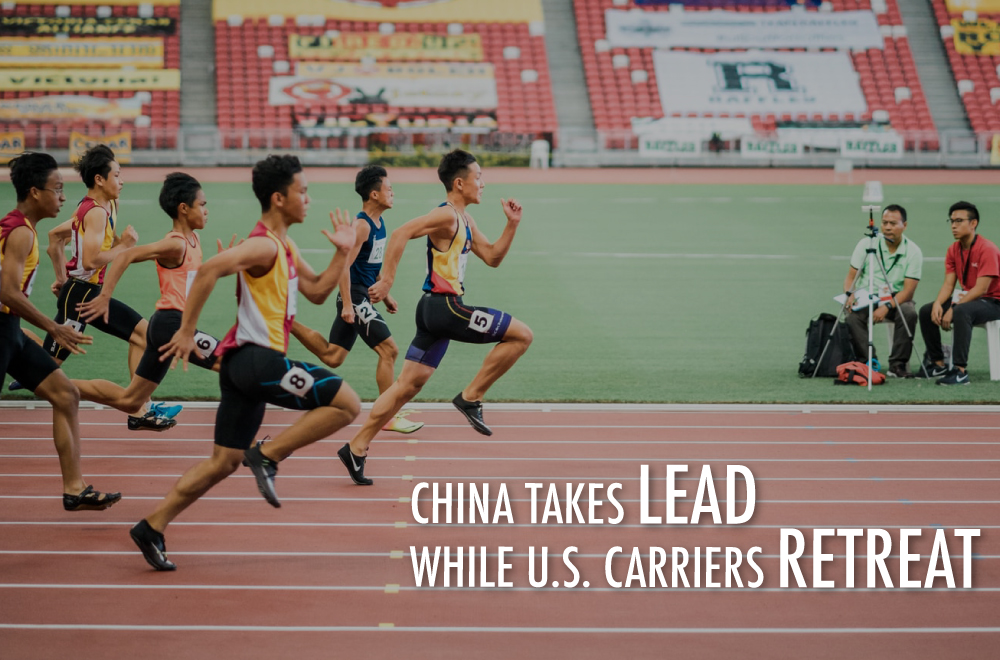 Update – Business Interruption Coverage Shocker: China Takes Lead While US Carriers Retreat!
By: Tucker H. Byrd, Esq., Byrd Campbell, P.A.
Talk about paradoxes. The property and casualty insurance industry may be experiencing one of the biggest paradoxes of all, as China—which is widely believed to reject culpability for the Coronavirus pandemic—appears to be stepping up big time as insurance carriers in China are bending over backwards to provide coverage for business interruption. Meanwhile, American carriers are in full-on retreat mode, denying coverage on all fronts.
What makes the response from Chinese property and casualty carriers even more unique is the fact that in some cases they are affording coverage which did not exist at all. By contrast, American carriers busily defend themselves with a bulwark of self-serving coverage defenses and so-called "exclusions."
"The moves by Chinese insurers stand in contrast with the stance of many global property-and-casualty insurance companies, which have excluded infectious-disease epidemics from most standard business-interruption policies and avoided having to make large payouts. That has left many American businesses on the hook for coronavirus-related losses, prompting recent calls from U.S. lawmakers and regulators for insurers to help shoulder the growing financial burden on companies."

Quote Attributed to MSN.com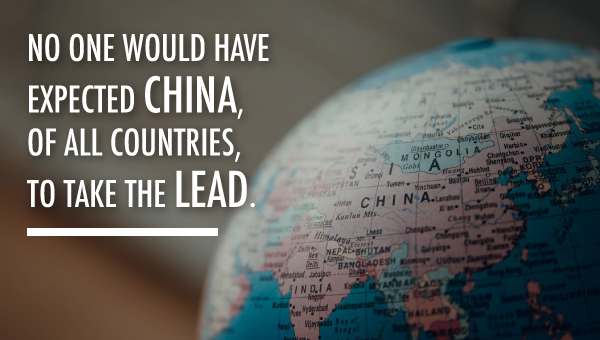 No one would have expected China, of all countries, to take the lead. Whether borne of a practical concern to keep customer companies alive, or just because it would be the right thing to do, the actions speak volumes. The same can be said for the American carriers' abject denials.
As the legal and political battle lines in the American insurance arena are drawn, business owners facing the challenge need to remain focused and committed.
Have your insurance contract reviewed. Do not rely upon your agent or the carrier to give you a definitive interpretation of your contract.
Hire a professional to assist you in this process.
Gather information concerning the economic losses you have suffered. For the most part, be prepared to rely upon tax returns and financial statements over the past three (3) years.
Better to submit a claim, even if denied, than not to submit a claim at all.
If you submit a claim, do so in a timely manner. Notify your insurance company of your loss.
If you apply for a Paycheck Protection Program (PPP) loan, make sure your representations to the SBA are consistent with your claim submitted to the insurance carrier.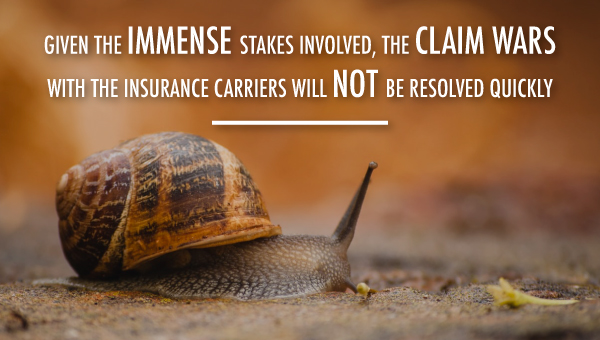 Given the immense stakes involved, the claim wars with the insurance carriers will not be resolved quickly. Expect a lengthy process, but do not be discouraged. You are not alone. Whether the war is won in the courtroom, or through a political compromise, the cause remains a just one.
China has stepped up, while American insurance carriers stepped back. Who would have ever seen that coming?
For Consultation Contact:
info@ ByrdCampbell.com