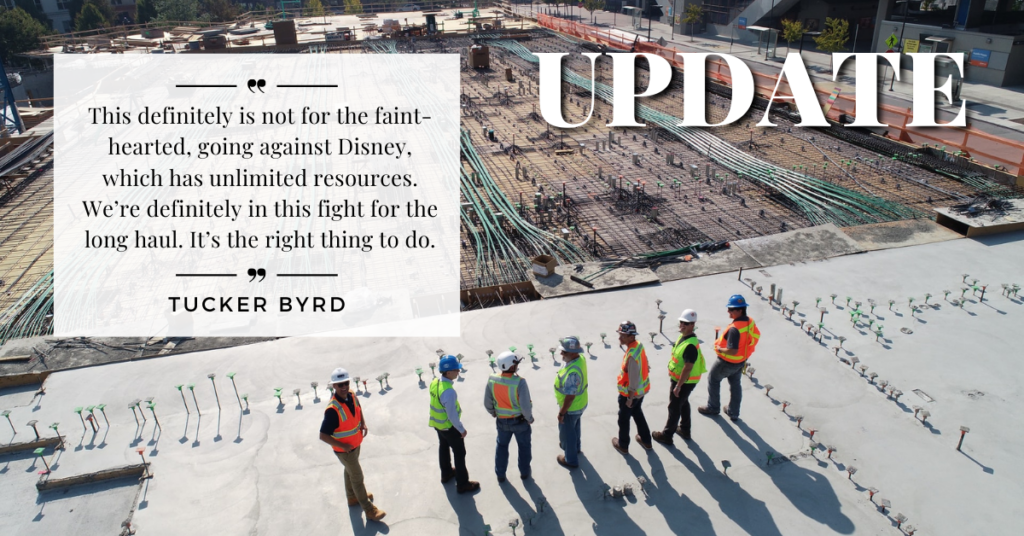 Byrd Campbell Client Continues Fight Against Disney Over Saratoga Springs
To deflect blame in the ongoing legal battle between Disney and Validus Construction Services over the renovation of Disney World's Saratoga Springs Resort, Disney has filed a countersuit for more than $30,000 in Orange County Circuit Court. Seven Validus subcontractors have also sued Validus claiming they are owed a total of $1.58 million for work on the project.  Many of these cases are being consolidated into the main case.
Validus initially sued Disney Vacation Club Management for breach of contract and negligent misrepresentation in July. The lawsuit alleged Disney was unwilling to change the project's timeline and price tag after Validus said it discovered unexpected, major issues during construction, among other allegations.
The $48 million project was supposed to begin in April 2019 and finish by November 2020, but during the construction, Validus said it discovered a defect that violated fire and building codes.
"This life-safety issue existed at the property for more than 15 years without having previously been corrected by Disney," Validus alleged in its lawsuit.
Validus attorney, Tucker Byrd, called the subcontractor follow-on lawsuits the result of a "domino effect" because Disney's breach of contract and nonpayment turned what Validus originally expected would be a multi-million dollar profit for completing the Saratoga Springs project into a loss, leaving little funds to pay the subcontractors. 
"We lost money as it is. It bled the company dry, to be honest," Byrd said. "This should have been a glorious project, a crowning achievement in Nicole Wickens' career. Instead, it turned out to be a disaster that darn near broke the company."
"This definitely is not for the faint-hearted, going against Disney, which has unlimited resources," Byrd said. "We're definitely in this fight for the long haul … It's the right thing to do."
Orlando Sentinel – Legal fight over Disney's Saratoga Springs Resort project deepens
Orlando Sentinel – Disney World's Saratoga Springs Resort renovation woes spur lawsuit, claims of bullying