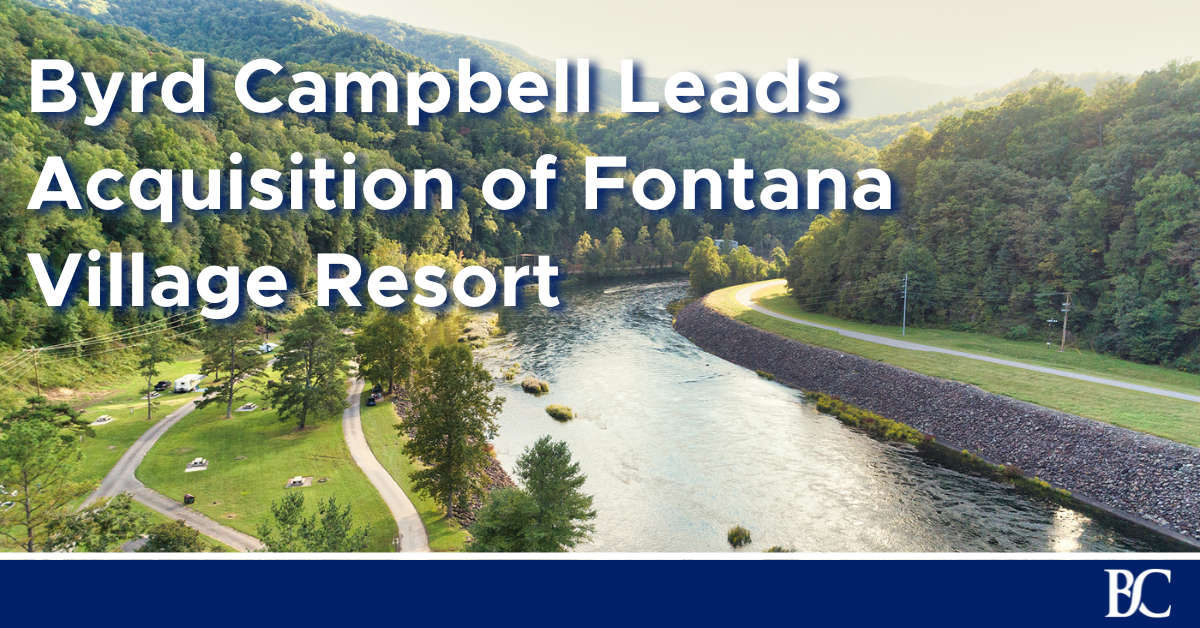 Byrd Campbell served as legal counsel for an ownership group (Fontana Ventures, LLC) which has acquired the rights to operate the iconic Fontana Village Resort (www.fontanavillage.com) located in the Smoky Mountains of western North Carolina. 
Fontana Village Resort boasts a historical significance second to none, originally created as a town to house the massive workforce which built the famous Fontana Dam during the early 1940's.  Fontana Dam generated the energy crucial to the World War II effort.  Post-war the town was converted to a resort and has been enjoyed for decades by outdoor enthusiasts.  Set among the beautiful Smoky Mountains on pristine Lake Fontana and given its presence as a hub for the Appalachian Trail and the extensive network of mountain roads traveled by car and motorcycle clubs, the resort serves as a destination for vacationers, conferences, weddings, reunions, and families enjoying nature.
"The TVA entrusted the incredible legacy of this great place to Fontana Ventures," said
Tucker Byrd
, who led the negotiations. "What makes the resort really unique is its setting in its own legally incorporated town in North Carolina," he added.
Fontana Ventures has big plans for the resort.  According to Byrd, "Our client plans to invest heavily to enhance the guest experience by renovating the spectacular lodge and existing cabins, making a substantial investment to add cabins and treehouses, developing RV facilities, expanding the marina, and providing every feature for a 'glamping' experience, all while featuring the great role the resort played in American history. The development group's mission statement says it all:  Celebrate the Past . . . Imagine the Future."