Jason Johnson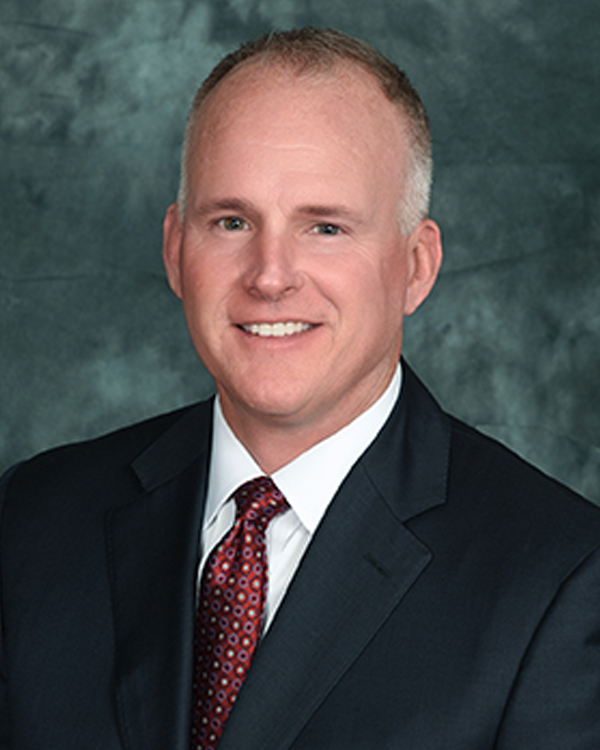 "It's a phase." That was my Dad's response when I told him I was going to law school—perhaps due to my having taken the LSAT, applied to law school, secured financial aid and secured acceptance to law school before I ever actually told him of this desire.  I got my undergraduate degree in Animal Science (pre-veterinary medicine), so this seismic shift certainly must've seemed "out of left field."  Regardless, now more than 25 years later, my father has long-since come around to the idea that I was meant to be a lawyer.
My personality lends very well to litigation, but I also possess the deal skills inherent in transactional lawyers that are also very important in my areas of practice–especially as Outside General Counsel.
I have always believed that there are two types of litigators: "Problem Creators" and "Problem Solvers."      Problem Creators do just that—they create problems—usually with the aim of keeping their own plates full.  Problem Solvers, however, look for ways to achieve their clients' goals in the most efficient, cost-effective way possible.  Being a Problem Solver may not be very "sexy," but I've found that clients always prefer "getting to the finish line" efficiently over "let's blow the litigation budget."  There's an inherent tension in being a litigator, as often, the better you are at your job, the better you are at taking work off your own plate.  I often joke with my clients that "While I'm all about the 'Jason Johnson Full-Employment Program,' it may not be in your best interests to implement that program."  And it's always the client's interests that must control.  The creativity required to be a Problem Solver, though, is one of the reasons I most enjoy litigation.  While it happens rarely, opponents who mistake my professionalism and reasonableness for weakness, do so at their clients' peril.  Being a Problem Solver and a zealous advocate are not mutually exclusive.
Crucial to my creditors' rights practice, I have been board-certified in Business Bankruptcy for a number of years.  I have consistently made the Super Lawyers and Best Lawyers lists in commercial litigation and bankruptcy litigation, and have been named "Lawyer of the Year" for bankruptcy litigation.
Feel free to ask me sometime about the shift from vet school to the law, and about some of my more "interesting" Animal Science experiences—just don't ask about the latter while we are dining.
Representative Cases
Lead counsel for Freddie Mac—one of largest secondary mortgage lenders in the United States—in the largest independent mortgage seller/servicer failure in United States history.  Protected Freddie Mac's $50 Billion in directly-involved assets and maximized return on Freddie Mac's ~$1.78 Billion claim.
Lead counsel for commercial bank in $350MM Ponzi scheme case of Lou Perlman.  Client was the only creditor to recover any collateral prior to bankruptcy.  Defended client in ~$10MM fraudulent transfer action, with litigation resulting in no monetary exposure to client.
Lead counsel for major nationwide provider of short-term post-acute and long-term health care in multi-million-dollar corporate embezzlement and fraud action.  Obtained final judgment in favor of client and against defendants in excess of $16.8MM.
Areas of Practice
Appellate Practice
Banking Disputes & Creditor's Rights
Bankruptcy and Insolvency
Business Disputes & Commercial Litigation
Corporate and Shareholder Disputes, including Securities Litigation
Insurance and Insurance Disputes
Real Property Disputes
Trial Practice, including Arbitration
Professional Memberships & Awards
Semi-Finalist for Judicial Appointment, United States Bankruptcy Court, Middle District of Florida (Orlando and Jacksonville Divisions)
Semi-Finalist for Judicial Appointment, United States Bankruptcy Court, Middle District of Florida (Orlando Division)
Recipient of Martindale-Hubbell "AV" Preeminent rating
Board Certification (Business Bankruptcy), American Board of Certification
Named to Best Lawyers in America (2012 to 2022)
Named to Orlando Magazine's "Best Lawyers in Orlando" (2012 to 2022)
Named Best Lawyers "Lawyer of the Year" for Litigation-Bankruptcy (2022)
Named to Florida Super Lawyers (2013 to 2021)
Named to Florida Super Lawyers "Florida Rising Star" (2009, 2011)
Named to Florida Trend's "Florida Legal Elite" (2017)
Recipient of American Bankruptcy Institute "Medal of Excellence"
Recipient of Central Florida Bankruptcy Law Association "President's Merit Award"
Education
Cumberland School of Law, Juris Doctor, 1999

Cum Laude; Phi Delta Phi; President, Florida Student Bar Association

University of Florida, Bachelor of Science (Animal Science), 1994

Tau Kappa Epsilon; Order of Omega; Savant UF; Student Government
Bar Admissions
Florida Bar
Supreme Court of the United States of America
Supreme Court of the State of Florida
United States Court of Appeals for the Eleventh Circuit
United States District Court for the Northern, Middle and Southern Districts of Florida
Public Service, Professional and Civic Leadership
City of Winter Park, Member of Board of Adjustments
Buoniconti Fund to Cure Paralysis, Orlando Chapter Executive Committee
Central Florida Bankruptcy Law Association, Board of Directors, Past President
Central Florida Gator Club, Board of Directors, Past President
Meritas Law Firms Worldwide, Financial Services Practice Group Co-Chair
Orlando Ballet, Board of Directors
Orlando Cumberland Club, Past President
Special Olympics Florida, Founder and Host Committee for Annual "Jack in the Park" Fundraiser
Tiger Bay Club of Central Florida, Board of Directors, Past President

Jason Johnson has received the highest rating (AV) for professional competence and ethics awarded by Martindale-Hubbell, and is consistently recognized by his peers for his professional legal prowess.
Connect With Me