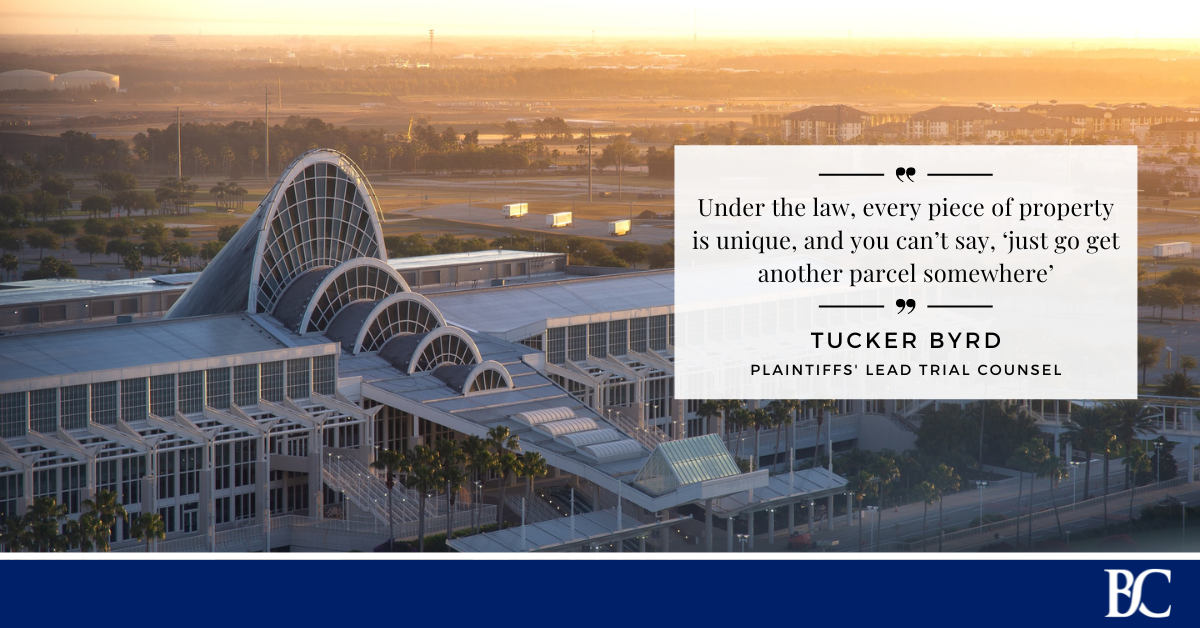 Byrd Campbell Leads Lawsuits Over Major Orlando Entertainment and Hospitality Projects  
Byrd Campbell, P.A., has filed multiple lawsuits on behalf of Georgia developer, Fourth Watch Acquisitions, over breaches of contract to acquire property to build a 2000-room hotel and a one million square foot snow dome and thrill seeker's entertainment complex. Located in the heart of the International Drive tourist district, the two properties Fourth Watch had contracted to acquire would have been developed into stunning, iconic destinations attracting millions of visitors each year. Instead, titles to the properties were transferred to third parties, forcing Fourth Watch to file the lawsuits seeking hundreds of millions of dollars in damage. Fourth Watch also sued the parties receiving the titles through the misbegotten transfers, including, in the case of the entertainment complex, Universal Studios, for tortiously interfering with Fourth Watch's contracts.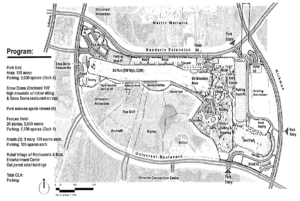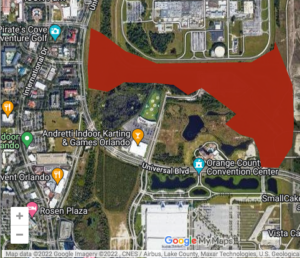 The complex's concept map (pictured above) shows it would have been off Universal Boulevard, north of the Convention Center and next to Andretti Indoor Karting & Games and Top Golf. 
"By acquiring the Land, Universal could link large swaths of previous unconnected land it owned into a contiguous tract suitable for a large-scale entertainment property development," the Fourth Watch lawsuit said.
And by cutting out Fourth Watch from the land purchase with Universal City Property Management, "Universal could also eliminate a competitive threat in the theme park industry," the lawsuit said.
Fourth Watch wanted to get into the theme park business in Orlando and had big plans for the land north of the Orange County Convention Center. The company wanted to build a thrill-seeker's extravaganza, featuring an iconic 750-foot-tall snow dome, ATV-tracks, river rafting, canyoning, ice skating, and surfing.
"Under the law, every piece of property is unique," lawyer Tucker Byrd told the Orlando Sentinel in an interview. "And you can't say, 'just go get another parcel somewhere.' … And of course, this property had immense intrinsic value — where it is and what it was around."
Fourth Watch Acquisitions' damages include "tens to hundreds of thousands of dollars" lost in the process of developing the unnamed theme park, said Tucker Byrd.
Additional Press:
Florida Politics: Company files $250M suit over land Universal acquired to build new theme park
Florida Politics: Fourth Watch Acquisitions also filed an earlier suit over land now being used for Universal Orlando's Epic Universe
Orlando Sentinel: Universal sued for $250 million in land deal near Epic Universe
Orlando Business Journal: Fourth Watch Acquisitions files $100M claim over I-Drive land in Orlando
Yahoo Sports: Sale of land near Universal's Epic Universe spurs $250 million lawsuit